Projects
Surface Tension
Surface Tension: The Future of Water
The Earth has abundant water, but only a very small proportion is available for human use. How should this be managed and sustained, and what would a water-scarce future look like? Wonderwater Founder Jane Withers co-curated 'Surface Tension', an exhibition bringing together work by artists, designers, engineers and scientists to explore the future of water, its role in politics and economics, and ways in which it may be harnessed, cleaned, and distributed. The exhibition was first staged at the Science Gallery Dublin last year.
The exhibition will travel to New York where it will be shown at Eyebeam Center during the World Science Festival from May 30th to June 3rd and stay on for two months after that. More about Eyebeam here.
Visit Surface Tension at the Science Gallery.
The catalogue can be purchased here.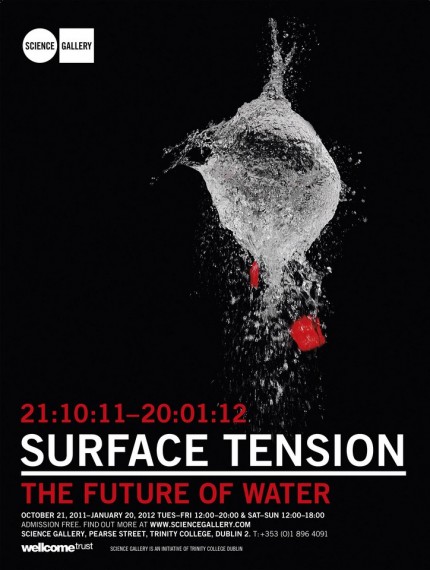 © Photos Patrick Bolger. © Using sunlight, Lawrence Gill