Projects
Urban Plunge at Roca London Gallery
Now extended until 7th February 2015
Urban Plunge: New designs for natural swimming in our cities, curated by Jane Withers for Wonderwater at Roca London Gallery. The exhibition explores the growing urban swimming movement through a series of projects for river and harbour baths in London, New York and Copenhagen that envisage imaginative new ways to enjoy urban water environments. The exhibition showcases architectural interventions for swimming in clean natural waters in the heart of our cities. With built projects exhibited alongside future visions for new water leisure spaces, Urban Plunge aims to show how designers are challenging our attitude to the urban water environment and showing how water can enrich urban experience.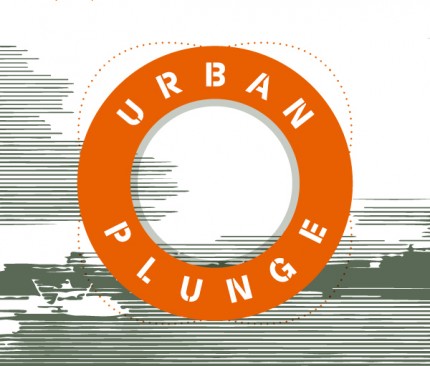 Key projects featured in Urban Plunge
Thames Baths Project, London, Studio Octopi, + POOL, New York, Family & PlayLab, Copenhagen Harbour Baths, Copenhagen, JDS Architects, Of Soil and Water: Kings Cross Pond Club, London, Ooze & Marjetica Potrč, House of Water, Copenhagen, Tredje Natur
The exhibition was able to become a reality through the enthusiasm and support of Roca, their We are Water Foundation and their interest in exploring the role of design in protecting the water environment.
Press
Download press release here
Read more about the five Urban Plunge projects and the urban swimming movement in The Financial Times
Curator Jane Withers discusses Urban Plunge with ICON magazine
"Wild swimming in the city: come on in, the river's cleaner!" in The Guardian
Urban Plunge feature on DesignCurial
Interview with Chris Romer-Lee, Studio Octopi discussing the Thames Baths Project and Urban Plunge in the Evening Standard 
Visiting information
Urban Plunge is on display at Roca London Gallery, Station Court, Townmead Road, London SW6 2PY .
Open to the public 11th September 2014 – 7th February 2015, admission free. Click here for visiting information.
Talk: Designing the future urban swimming experience, 5th November 2014, 18.30-20.30. Click here for more information and to RSVP.
Curated by Jane Withers for Wonderwater
Design by Mentsen
Commissioned by Roca