Projects
Wonderwater Campaign
Knowledge is power, but can it also be beautiful? How can design make complex data understandable to all? The aim of the campaign is to skillfully use info-graphics to translate complicated information, making it easily understandable and visually interesting.
Wonderwater Campaign Helsinki May 21- June 3
The Wonderwater Clear Channel campaign was designed by Studio Emmi to promote Wonderwater Café Kiasma on the streets of Helsinki whilst providing important facts about Finland's water consumption, it runs 21 May – 3 June.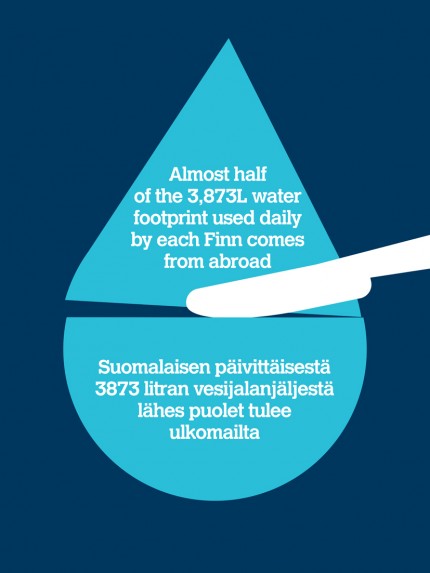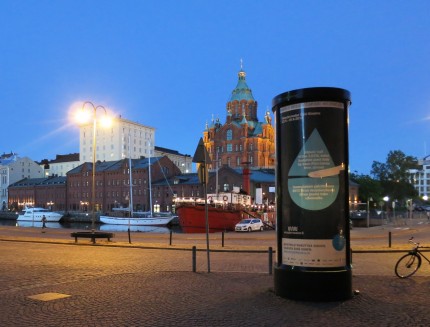 Wonderwater Campaign Helsinki Jan 31 - Feb 19
The first Wonderwater campaign was created in collaboration with Aalto University as part of the marketing campaign produced by the Idealist Group for WDC Helsinki 2012. The posters visualized the water footprint of typical Finnish dishes to raise awareness of the water necessary to produce everyday foods. The posters were displayed for two weeks on Clear Channel outdoor pillars around Helsinki's city centre Jan 31 – Feb 19 and as an advertorial in the Kodin Kuvalehti magazine. The posters were designed by Iina-Karoliina Välilä & Tiina Koivusalo. Matti Kummu and Miina Porkka from the Water & Development Research Group provided the water expertise.
How Much Water do Finns Eat?
3873 litres is the daily water footprint per person in Finland – 82% is for food, 15% for consumer products and 3% for domestic use (washing clothes etc.) 53% of the total water footprint is in Finland and 47% abroad.
The advertorial and posters feature the water footprint of typical meals.
Breakfast: Karelian pie, boiled egg, yogurt, juice & coffee = 601 L of water per meal
Lunch: Herring, mashed potato & salad = 262 L of water per meal
Supper: Spaghetti with meatballs & beer = 1219 L of water per meal